BEDTIME STORY: ADVENTURE 2017
written/read/recorded by dad for two boys (9 and 6 years old).
When an ancient elm tree is damaged, a roving fox clan start causing trouble around town, and a powerful artefact is threatened, it's time for the Green Hands Gang to investigate. If only the new supply teacher didn't keep messing things up.
This is a 24 chapter adventure story for children, with each chapter published as an episode in the podcast.
Listen to the first episode: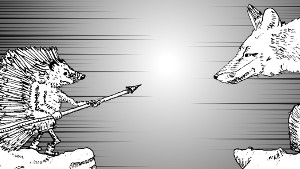 Available from most podcast places, just go to your favourite -- e.g. itunes -- and search for 'bedtime story adventure 2017'. Alternatively, here's some links:
iphone or android or rss