Notail : noun : a deadly squirrel assassin.
Brighton Lockdown Adventure Podcast
written/read/recorded by dad for two boys (11 and 8 years old).
A mysterious stranger with an evil plan. A squirrel assassin with a checkered past. And two children who will do anything to save their town. The Green Hands Gang need to use every ounce of brain-power to stop a gang of thieves terrorising their town.
This is a 27 chapter adventure story for children, with each chapter published as an episode in the podcast.
Listen to the first episode: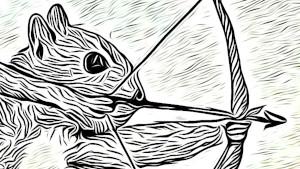 Available from most podcast places, just go to your favourite -- e.g. itunes -- and search for 'Brighton Adventure Story'. Alternatively, here's some links:
iphone or android or rss